Weddings at The Yeatman Hotel
The Yeatman Hotel appears here on our list of possible places to get married not because of its great ability to do a wedding for many guests, but for its many qualities that make it a special place to hold these events. Located on the hillside of Gaia, with a superb view of the historical heritage of downtown Porto, we have this hotel with immense charm and a modern, refined atmosphere with outdoor spaces to enjoy the views.
The Yeatman hotel doesn't limit itself to a good view, its cuisine is another great asset, with chef Ricardo Costa, holder of a Michelin star. Its cuisine is characterized by imagination, allowing the bride and groom and guests to explore the connections between the gastronomy and wines of the region. The meal can be held in various rooms depending on the number of guests and desired ambience.
The hotel values a refined environment, with rooms illuminated by natural light and the possibility of decoration according to the bride and groom's taste, but always with good taste and attention to detail.
The Yeatman hotel allows the civil ceremony to be held on site. Depending on the weather conditions of the day, the ceremony can be held both indoors and outdoors. After the ceremony, the bride and groom and their guests can enjoy the great view while trying the fantastic hors d'oeuvres.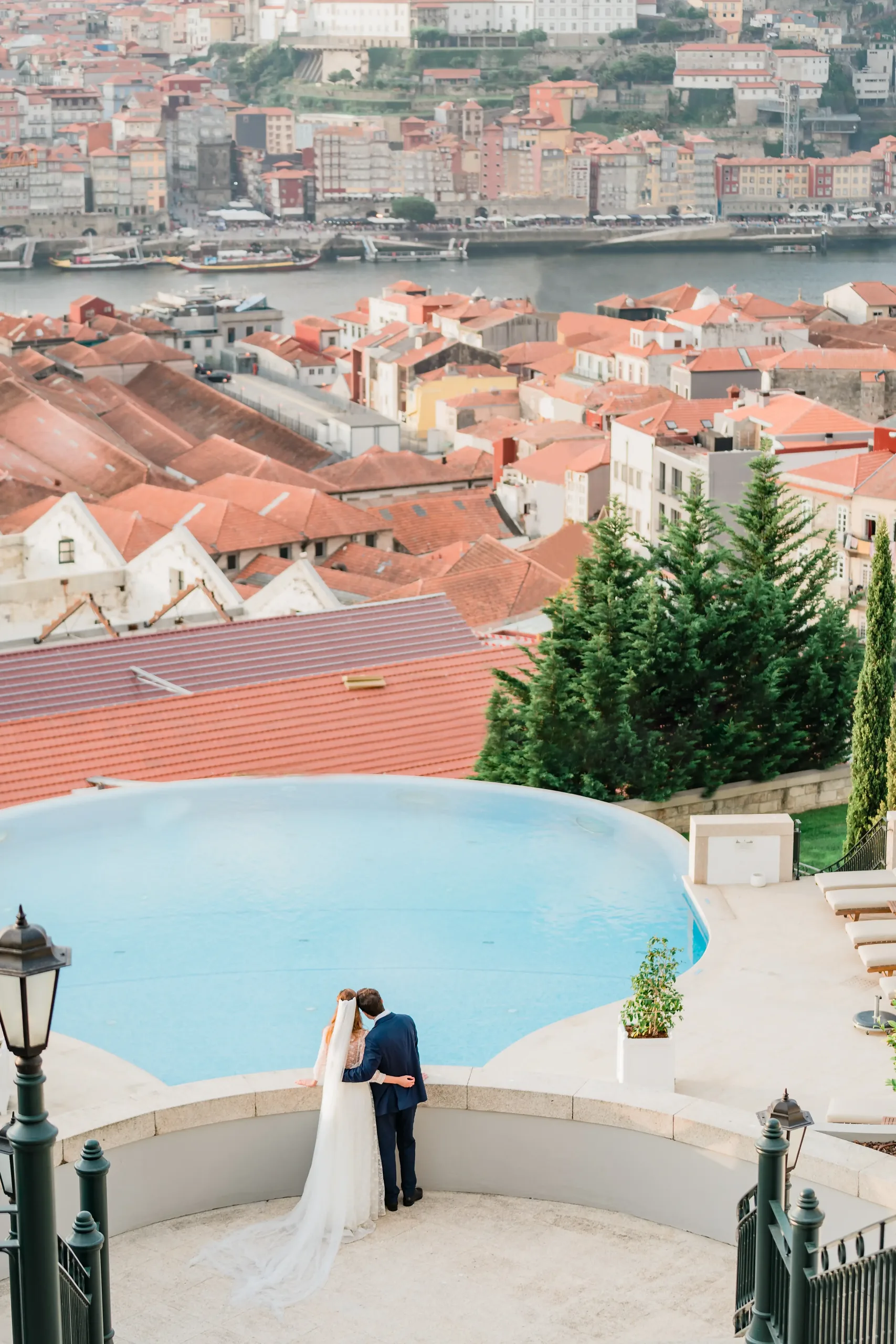 The highlight of the bridal session is without a doubt the possibility of capturing moments with the magnificent view of the city of Porto as a backdrop. Although it does not have an extensive garden area, it makes up for it with elegant and diverse nooks and crannies. In case of bad weather, the bride and groom session is not compromised, since the interior of the hotel has numerous elegant and photogenic areas, allowing for an elegant and diverse session.