Weddings in Quinta da Eira in Penafiel
Quinta da Eira in Penafiel is an ideal space for those who enjoy the element of nature, as well as, a more rustic style of its barn. With a maximum capacity of 250 guests, this farm also allows you to accommodate 70 of your most important guests so that they can rest immediately after the party. Its strengths include a 20-hectare area with multiple landscaped areas where the bride and groom and their guests can stroll among them. In addition, it provides the bride and groom and special guests with the ability to have activities before the wedding and a brunch (or wine tasting) the day after the wedding.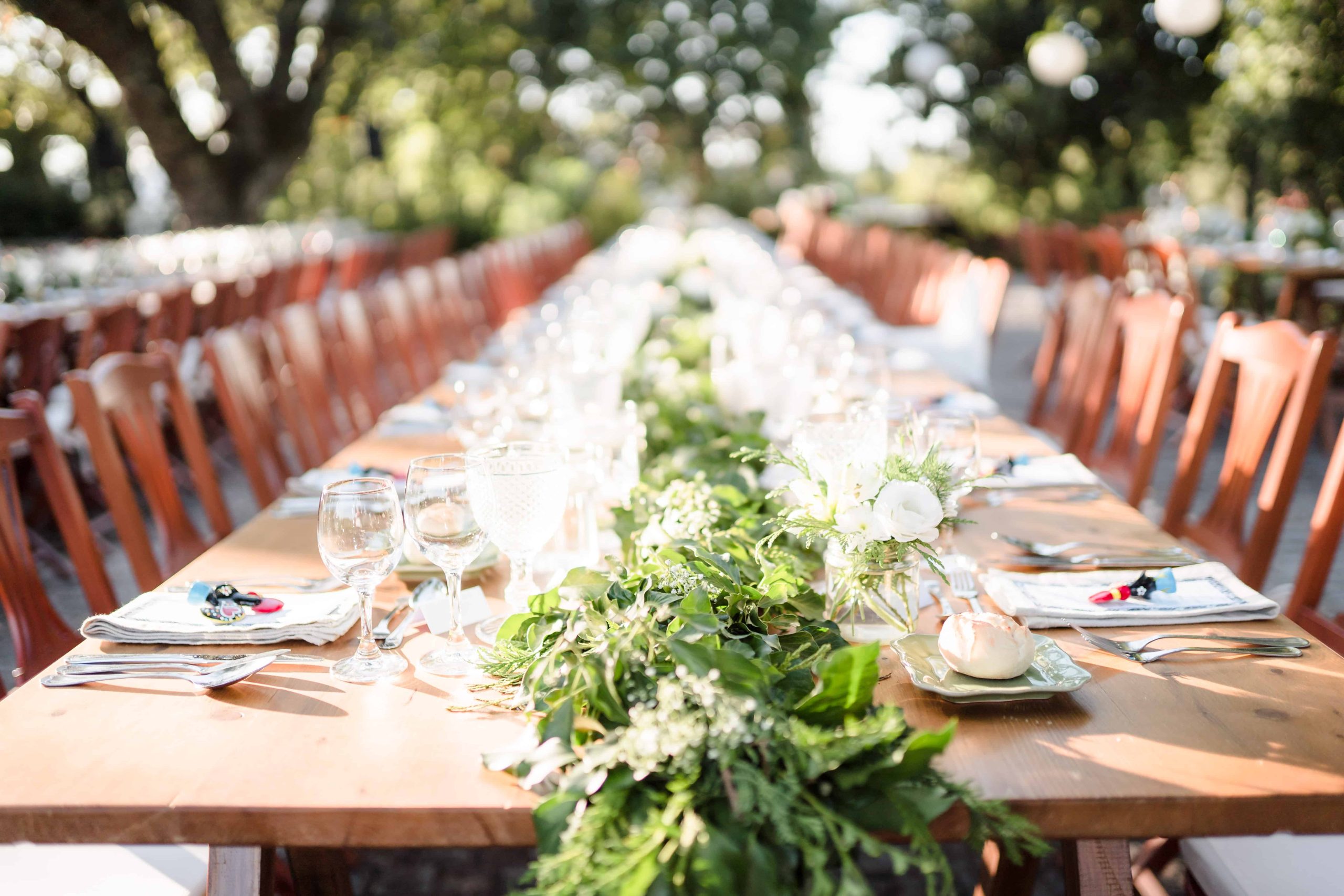 Quinta da Eira has several alternatives for your meal, among them we highlight, on warmer nights, the possibility of having dinner outdoors, where several S. João style lights adorn the exterior. In addition to this alternative, it is also possible to have a more intimate dinner in a glassed-in room with a fireplace or in the barn.
The farm has several types of decoration, from a more modern to a more rustic style. Whatever decoration the bride and groom select, they can be sure that the atmosphere created will match their personality and personal taste.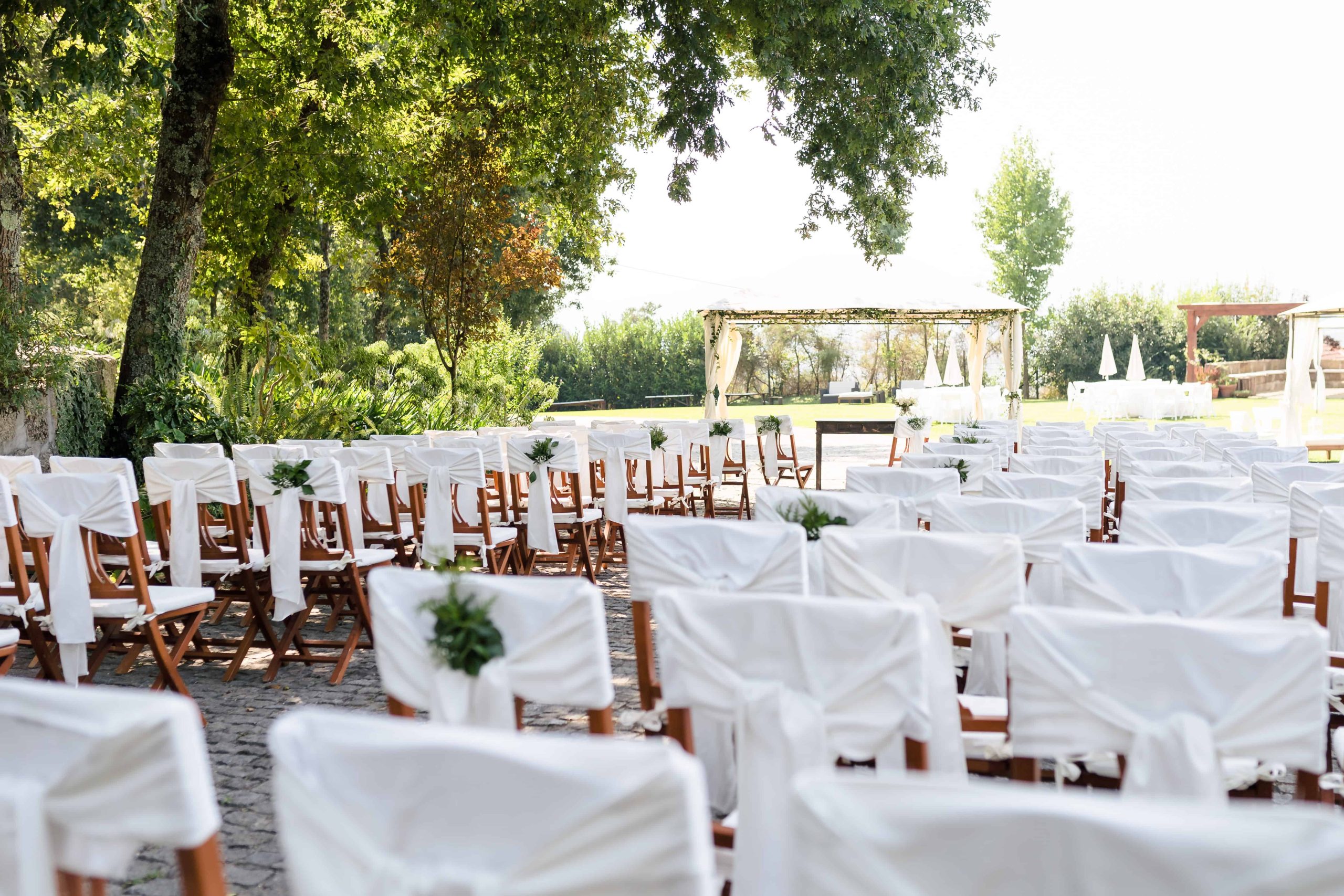 Quinta da Eira allows you to hold your civil ceremony on site, surrounded by nature. We highlight the barn doors as a decoration detail in civil ceremonies, which is always an attraction.
For the bridal session photos, it is possible to use a small forest within the estate or, alternatively, the vineyards. Both environments provide the possibility of capturing beautiful photographs. In case of bad weather, there is always the possibility of holding the session inside, in the barn and taking advantage of its decorative nooks and crannies.
Informations:
Address: Rua do Mosteiro 279, 4560-041 Bustelo, Penafiel
Telephone: +351 961 221 845
Parking: Yes
Website: http://www.quintadaeira.com/
Instagram: Quinta da Eira