Wedding in the S. João Gonçalo Church in Amarante
Set amidst the idyllic landscapes of Amarante, the church of São Gonçalo is an exquisite testimony to Portugal's rich history and offers an unparalleled setting for your wedding day. This majestic church has a timeless charm, making it an ideal choice for couples seeking a blend of romantic allure and historical grandeur. Here are some reasons why you should consider choosing this church for your big day.
First of all, the architecture and design of the church are simply breathtaking. The intricate details and ornate decorations create a sense of grandeur and elegance that is perfect for a wedding ceremony (large or small). The church is also very spacious, with a large nave and high ceilings that create an airy, light-filled atmosphere. This not only adds to the overall beauty of the space, but makes it much easier to capture images.
Second, the location of the church is simply stunning. It is situated on a hill overlooking the Tâmega River, providing a picturesque backdrop for your wedding photos. The surrounding area is also very charming, with cobbled streets and traditional houses that add to the romantic atmosphere, making for some beautiful photos of the arrival and departure of the bride and groom and their guests. Another positive point is the fact that Casa da Calçada is very close, where the bride and groom can prepare themselves (make-up and hair) and then walk across the bridge, providing good photo opportunities.
In conclusion, if you are thinking of a church wedding, S. Gonçalo in Amarante is a beautiful and meaningful church that should not be overlooked. With its rich history, beautiful architecture and spiritual atmosphere, it will surely provide a unique and unforgettable experience for your special day. For photography it is a very special place, since it allows photographers to move around freely (because there is plenty of space) and it also has plenty of light that allows for more flexibility and higher photo quality.
We believe that the São João Gonçalo Church in Amarante has the potential to make your wedding an extraordinary experience that combines the romance of your special day with the fascination of centuries past.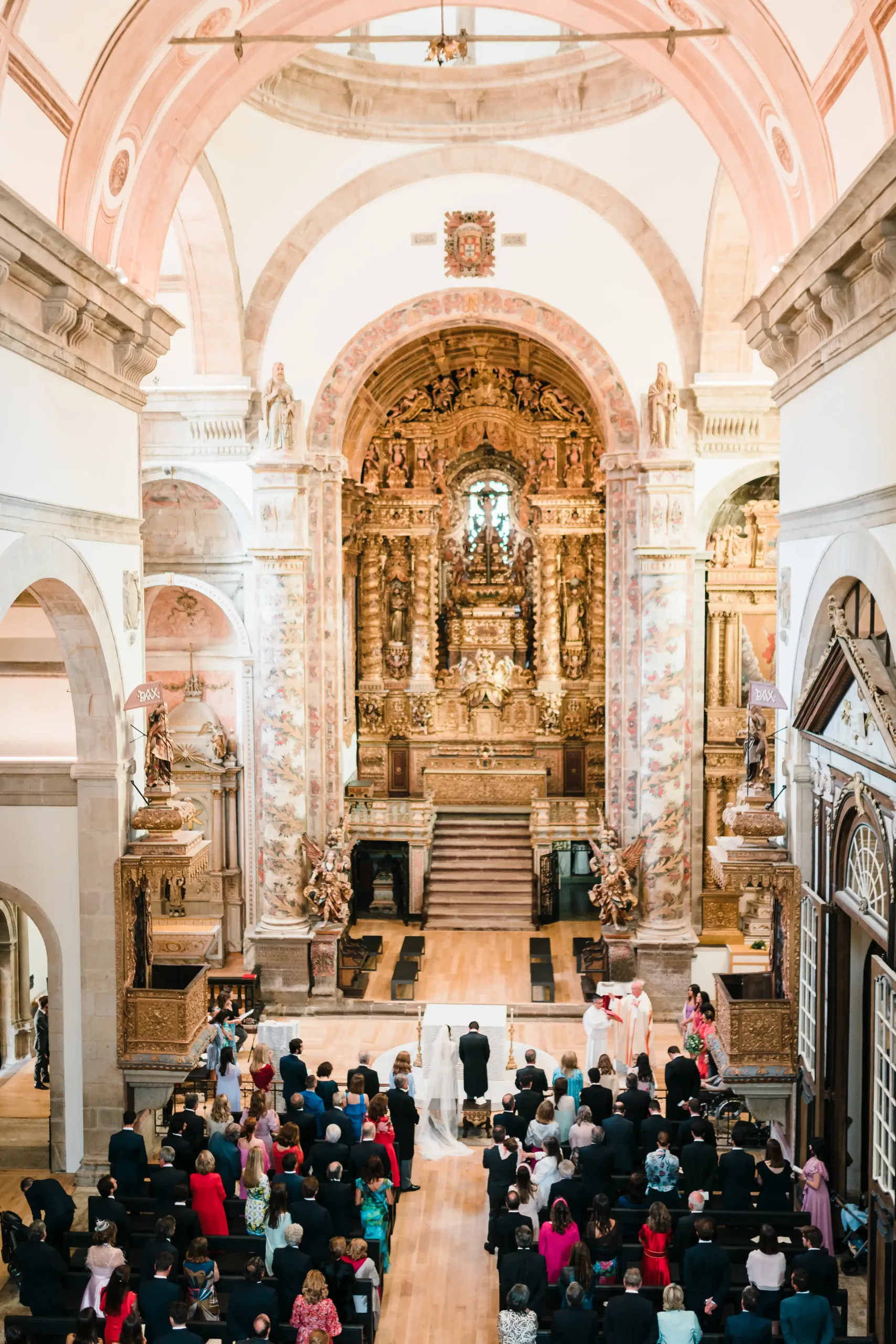 Informations:
Address: Praça da República (Largo de São Gonçalo) 3, 4600-038 Amarante, Portugal
Telephone: +351 255 422 050
Parking: Provides little parking in the churchyard, but there is plenty of parking on the outskirts of the church