Wedding at Casa do Ribeirinho
Located in the Matosinhos area, Casa do Ribeirinho is another well-known wedding quinta in the Porto district. With a total capacity for 300 guests and with spacious, classically styled rooms they are guaranteed to dazzle both the bride and groom and their guests.
Casa do Ribeirinho provides the possibility for the bride and groom to have the civil wedding on site, both in its classic halls and in its gardens.
With a hall that can accommodate up to 300 people, it is possible to have various types of decoration and different style tables (round or rectangular). The cake cutting can be held either inside or in the gardens where St. John's style lights give a welcoming effect and provide some nice photos. After the meal guests can enjoy a room next to the dining hall where the DJ will provide moments of fun, and also has access to several bars for guests.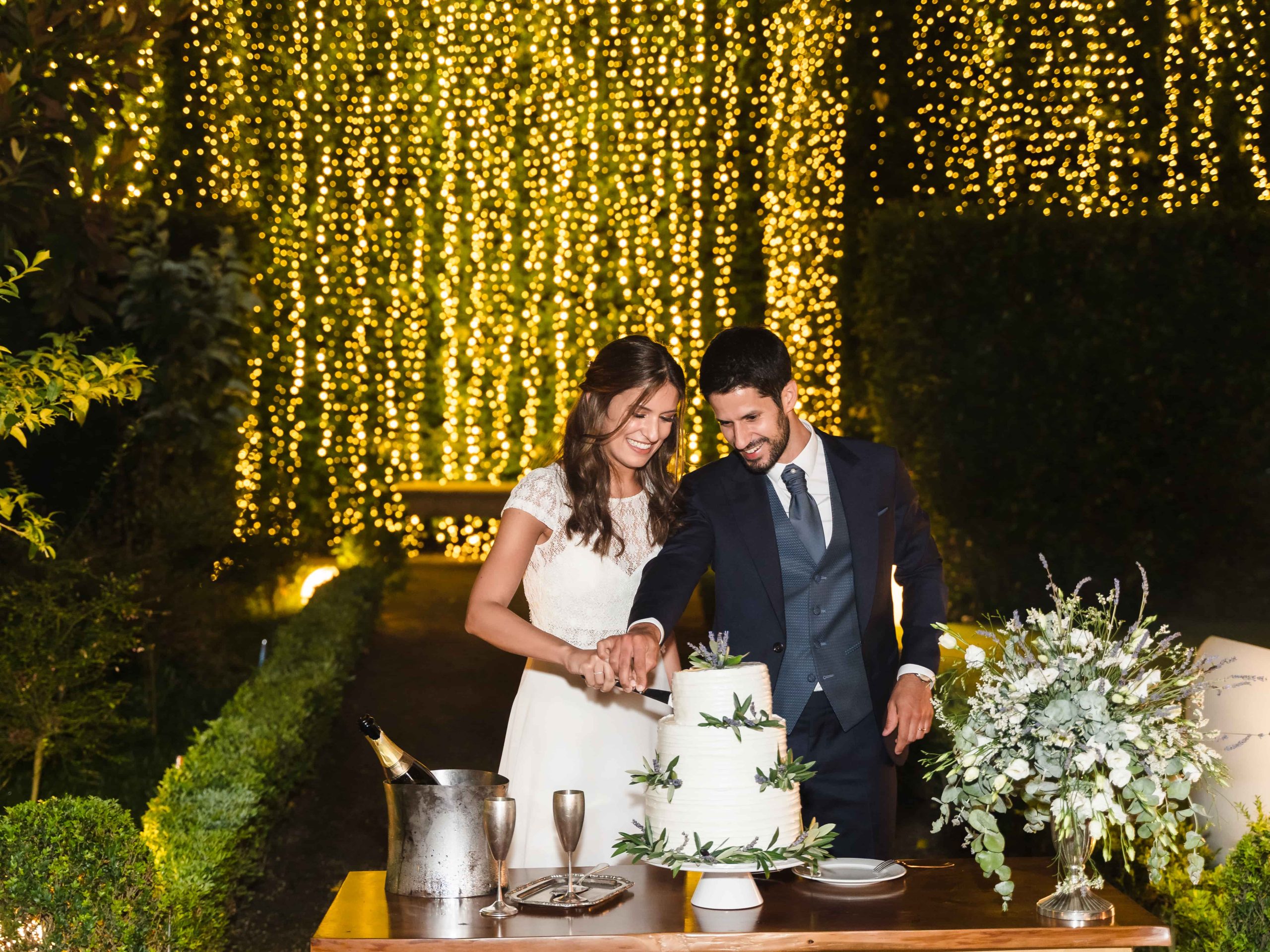 With good weather, hors d'oeuvres can be tasted in their gardens with the accompaniment of a band, ensuring a sunset party before the guests head to the hall where the meal will be served. However, in case the weather is not yet warm enough to enjoy these gardens, this farm also provides its classic halls of enormous elegance where guests will be able to enjoy the hors d'oeuvres.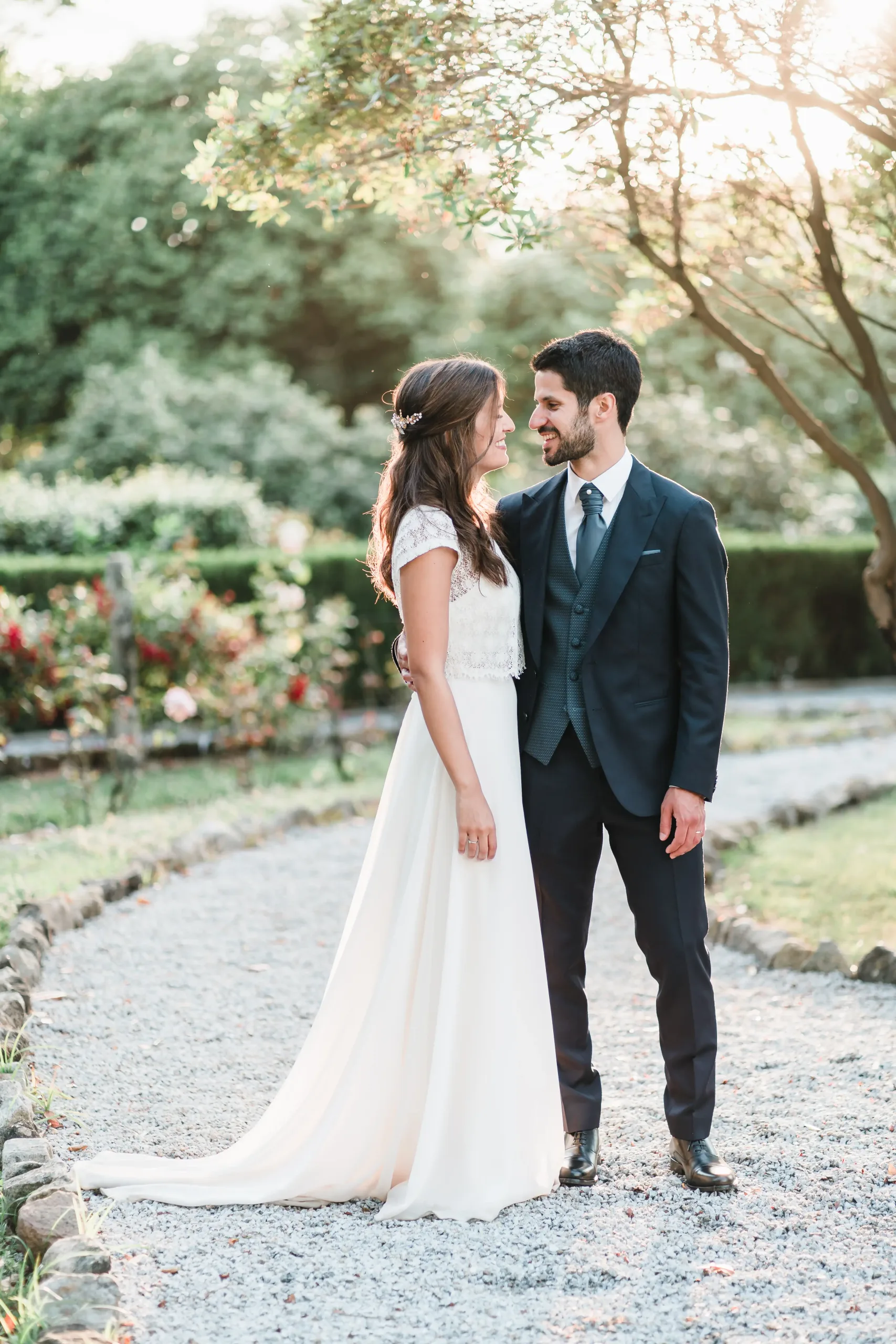 The bride and groom session at Casa do Ribeirinho can be done taking advantage of the classic elements of its halls, guaranteeing elegance in your photographs. In case the fiancés want nature-themed photos, it is also possible to take advantage of the gardens that this farm provides. This flexibility allows us to shoot both in good weather (in the gardens) and in bad weather (in the halls) ensuring that the bride and groom are left with a photographic record of their session.